Where to Stay
Hilton Denver Inverness
200 Inverness Dr W, Englewood, CO 80112, USA
303-799-5800

A block of rooms has been arranged at Hilton Denver Inverness for our family and friends. You may reserve a room by calling the main hotel line at 303-799-5800 or through the booking link. When calling, please reference the 'Huseman/Markson Wedding Room Block' to receive the group rate with parking, wireless internet, and transportation to and from the wedding included.
IMPORTANT:
Transportation to/from the wedding will only be provided to guests staying within the room block.
Please Note:
- Availability of the group rate is limited
- Please call 303-799-5800 or reserve online prior to June 13, 2018
- The booking link offers discounted rates, such as AAA, AARP, etc.; however these discounted rates do not include parking, wireless internet, or transportation to and from the wedding. We recommend you reserve the "Huseman/Markson Wedding Room Block Rate" for the best value.
Wedding Transportation
Transportation to/from the wedding will be provided to guests staying within the hotel room block. Guests should be prepared to depart from the hotel at 3:00pm on Saturday, so please inquire about hotel check-in times.
As the hotel is in a remote area, if you plan to take an uber you should ensure you have one 'pre-reserved' for transportation home from the venue.
If driving, please be aware that the Renaissance Festival takes place nearby the venue, therefore there may be heavier traffic in the area.
Getting Around Denver
From the Airport
Getting to Denver is very straight forward, just catch a flight from your starting location to Denver International Airport. The hotel is about 30 minutes south of the airport, so you can uber or take a cab, whichever is easiest.
If you plan on coming in early or leaving late to travel around, there are also regional airports throughout the state, including Colorado Springs, Aspen and Vail. Feel free to check those out if they work with your itinerary.
From the Hotel
The city of Denver is about 30 minutes from the hotel and you can easily get there by uber or there is a lightrail station with trains leaving every 15 minutes, however this journey takes around an hour.
Things to Do Around Denver
Larimer Square
Especially cool at night due to the overhead lighting. Several restaurants and shops.
Union Station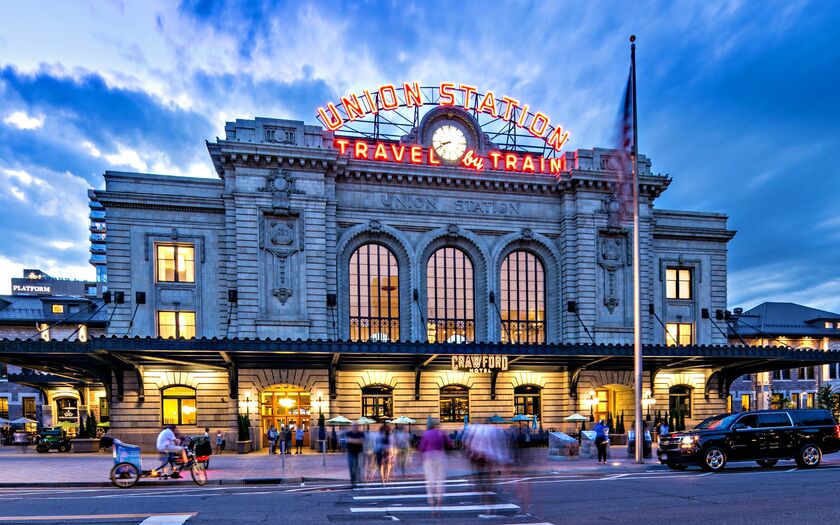 Find some nice restaurants, ice cream, coffee, ice cream, and boutique stores in the newly remodeled train station
Denver Botanic Gardens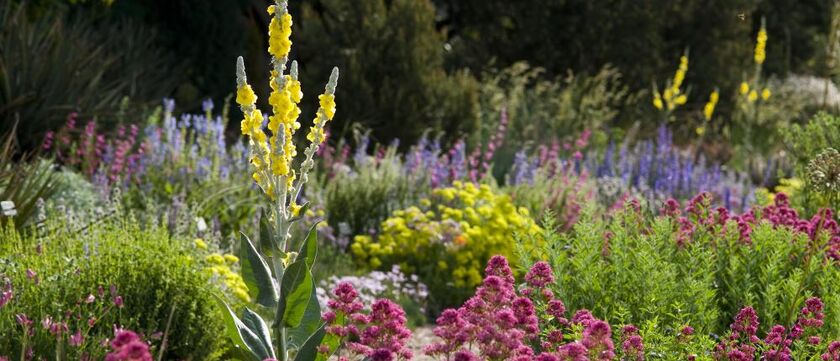 1007 York St, Denver, CO 80206, USA

Spend some time outside and browsing around this beautiful area
Denver Museum of Nature & Science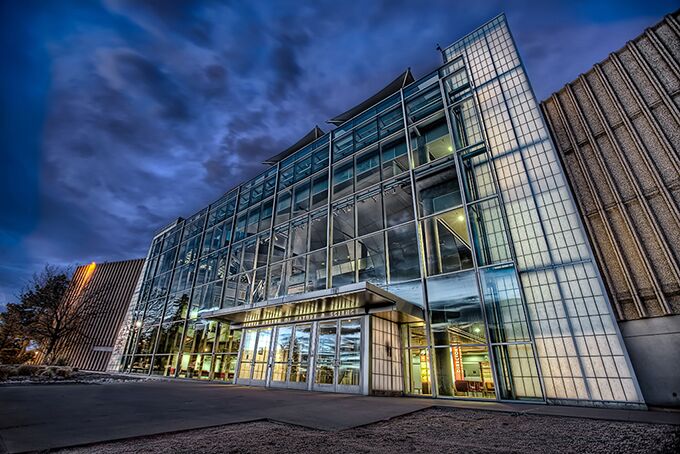 2001 Colorado Blvd, Denver, CO 80205, USA

Lots of museums you can check out - this is a fav!
River North Art District, Denver, CO, USA
Favorite part of town - great restaurants, breweries, arts, boutiques, and street graffiti
Red Rocks Amphitheatre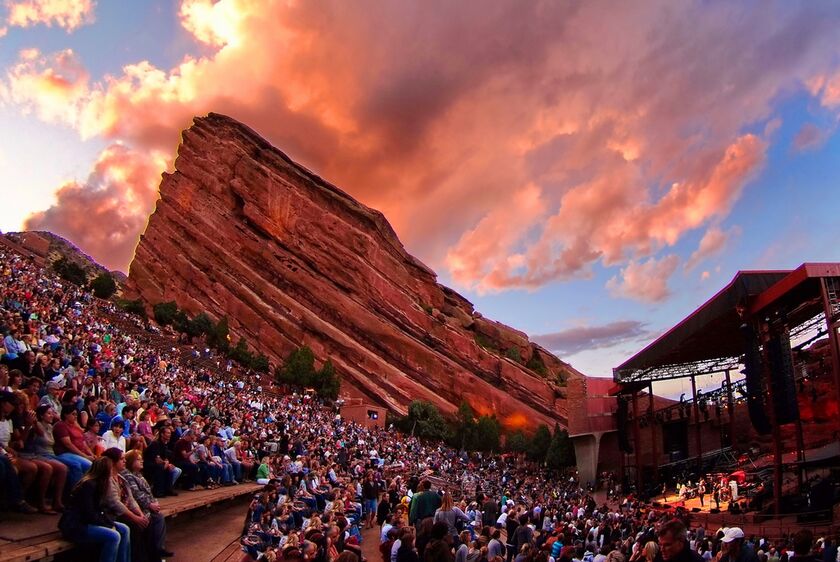 18300 W Alameda Pkwy, Morrison, CO 80465, USA

Hike around the surrounding trailheads or browse around the amphitheater where many famous bands play during the data
Rocky Mountain National Park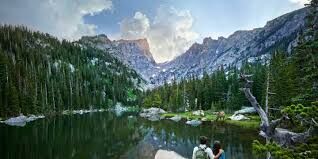 Colorado, USA

Chautauqua Park

Baseline Rd & 9th St, Boulder, CO 80302, USA

Mount Evans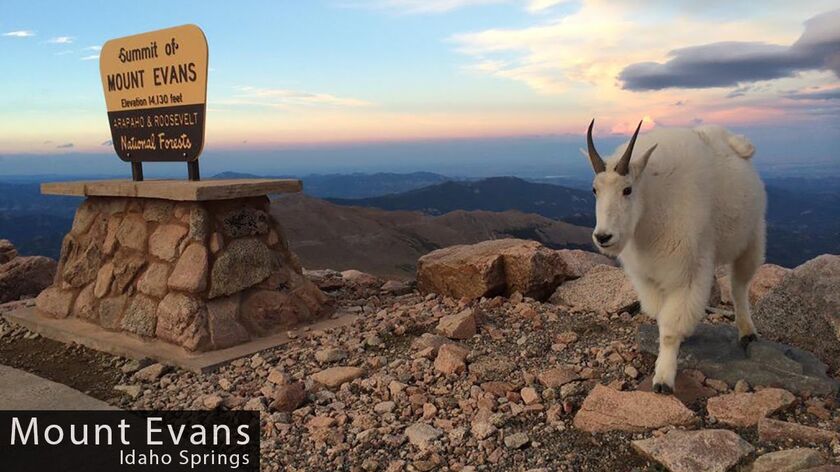 Mt Evans, Colorado 80439, USA

St Mary's Glacier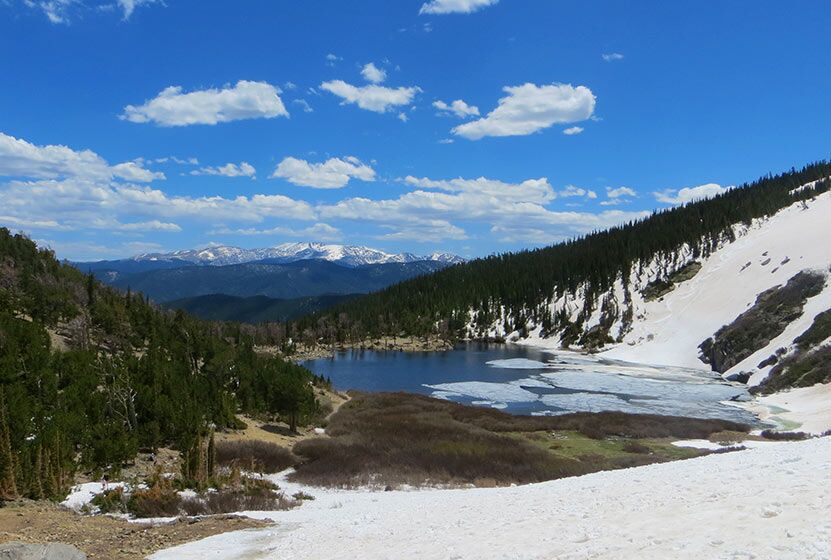 7599 Fall River Rd, Idaho Springs, CO 80452, USA

Roxborough State Park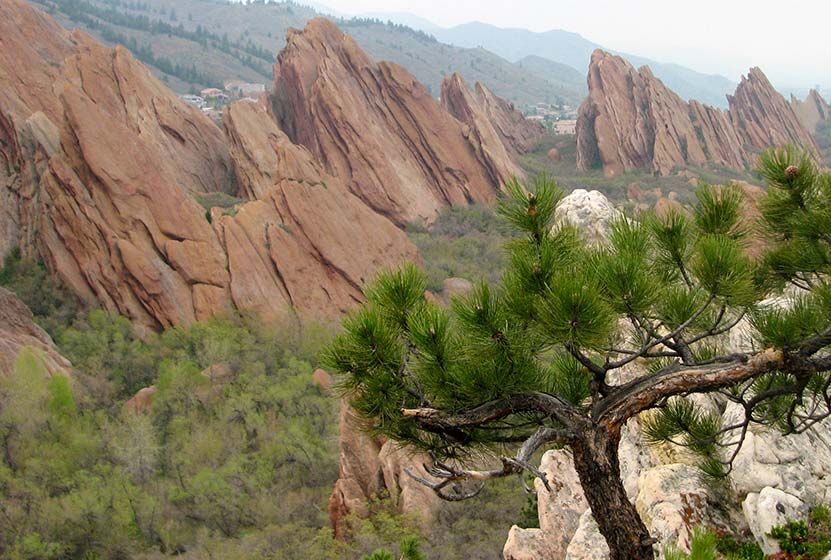 4751 Roxborough Dr, Littleton, CO 80125, USA

Garden Of The Gods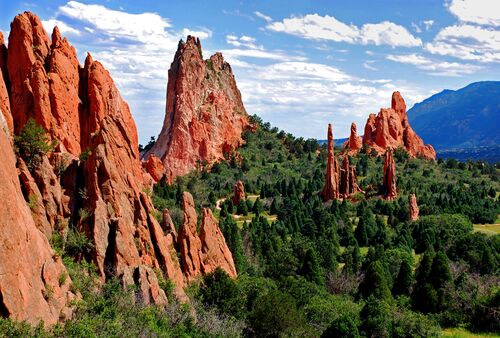 Colorado Ave, Colorado Springs, CO 80904, USA

Denver Breweries and Drinkeries
Our Mutual Friend Brewery
Coors Brewery (Golden, CO)
Avanti
LoHi - Co-source space with rooftop bar overlooking the city with various food options
The Green Russell
Downtown - Speakeasy in Larimer Square
Hearth and Dram
Whiskey and eatery near Union Station (downtown)
Bar Fausto
RiNo - Cocktails and small bites
Infinite Monkey Theorem
RiNo - Colorado winery in a large open space, serving wine on draft and in a can!
Recess
LoHi - Bar with food options - large outside patio!
Denver Eateries
Stowaway
Coffee shop / brunch options
Sassafrass
Delicious brunch spot with southern flare
Linger
Restaurant that focuses on street food from different places in the world.
Acorn
Amazing shared plates in a co-source spot called 'The Source'
Bar Dough
Delicious pizza and pasta establishment
Root Down
Great food! Also very good for any vegetarians in the house
Work and Class
Focuses on meats and sides, get your own personal plate or many to share
Denver Central Market
Filled with food, desset, and drink options!
Things to Do Near Hilton Denver Inverness
The Spa at the Inverness
Get pampered at the hotel spa
Inverness Golf Course
Hit some balls at the hotel golf course
Park Meadows Mall
Get your shopping on at the local mall
Lone Tree Brewing Company
Rock Bottom Restaurant and Brewery
Rio Grande Mexican Restaurant